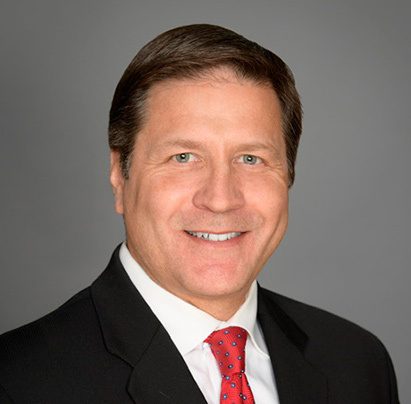 Christopher West, CFA®
Senior PIM Portfolio Manager
Chartered Financial Analyst
Chris has over 27 years of experience in the investment management industry. In March of 2011, Chris and his colleagues joined Wells Fargo Advisors in Walnut Creek, California. Chris spent the formative years of his career, beginning in 1992, at Sanford C. Bernstein & Co., Inc., initially working in Los Angeles with one of the largest private client financial advisory teams in the firm. Later in his Bernstein career, Chris moved to New York City where he served as Director of the multi-billion dollar Institutional Investment Management business. During his tenure as Director, Chris was made a partner in the firm. Chris' hard work and business acumen was further recognized by Bernstein's Board of Directors as they tapped him to help open and lead the firm's first overseas office in London.
After a successful outcome in London, Chris followed his passion and became a research analyst covering global media. After his first year as a research analyst, Chris was ranked by Institutional Investor (II) as a member of their 2002 All America Research Team covering Global Media. After relocating back to Northern California where his wife was born and raised, Chris became the Director of Research and Investment at a Northern California Registered Investment Advisor for just over four years.
Prior to coming on board to Wells Fargo Advisors, Chris spent four years at Merrill Lynch as an Investment Strategist and PIA Portfolio Manager. Chris holds a Bachelor of Arts degree in Economics from the University of Southern California and has earned the right to use the Chartered Financial Analyst (CFA) designation. Chris has been a member of the PIMCO Wells Fargo Advisors Financial Advisor Council since 2015. He and his wife of 15 years, Tyson, live in Alamo, California with their three daughters, Kayden, Sydney and Alexis. Chris enjoys spending time with his family, attending his daughter's activities, coaching softball and playing in competitive basketball leagues.
Heritage of Client Service
Wells Fargo Advisors is one of the nation's premier financial services firms offering advisory services, asset management, brokerage services, estate planning strategies, retirement planning, portfolio analysis and monitoring, and other financial services.
With more than 125 years of investment experience, Wells Fargo Advisors offers more than just knowledge and insight - we offer an objective and holistic approach that provides and monitors ongoing financial solutions for all aspects of our clients' lives, up to and through retirement.